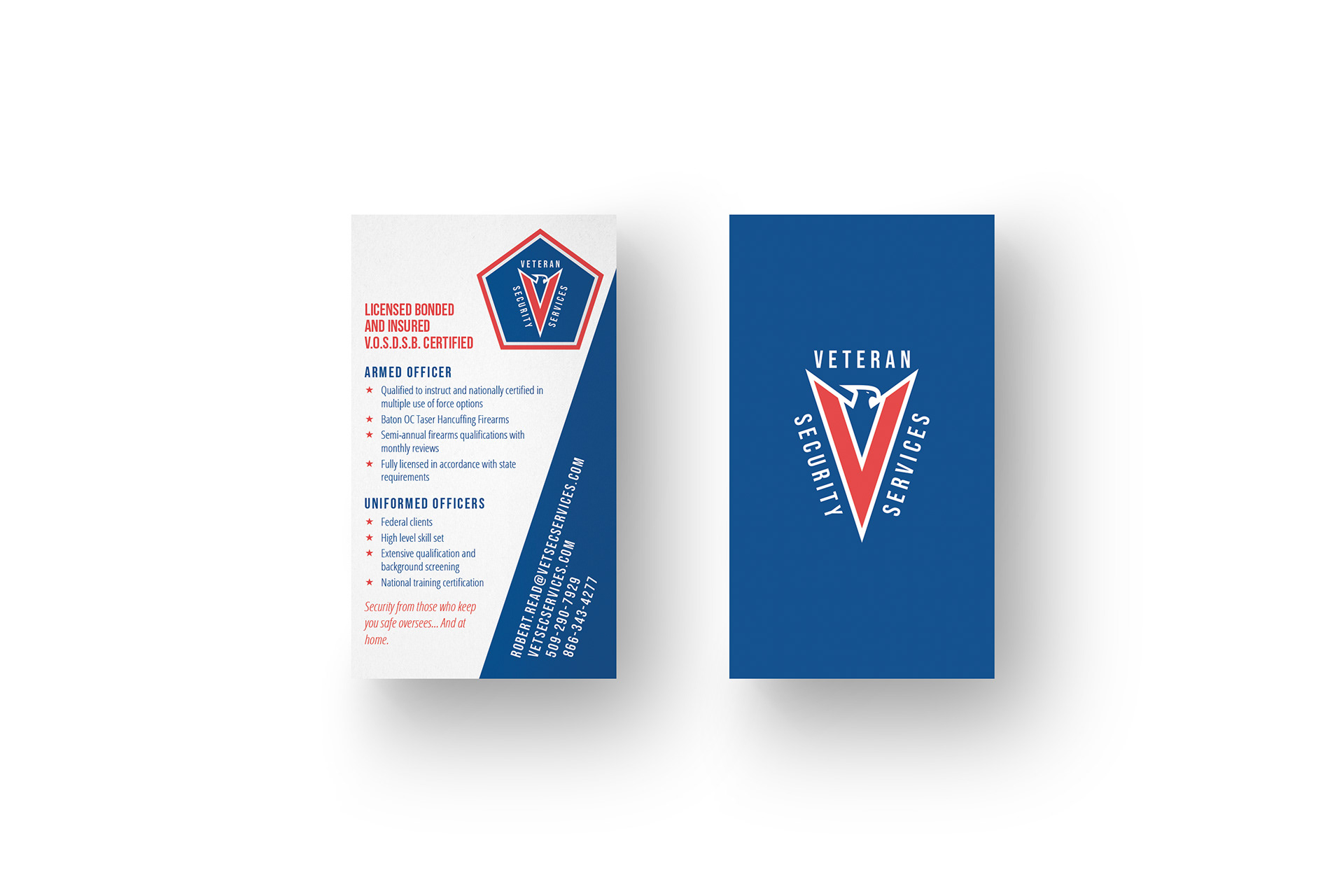 Veteran Security Services is a service disabled veteran owned small business. Their main goal is to empower veterans in the workforce. Vetsec for short needed new business cards as well as a new logo.
I created a "V" using custom typography which was influenced by the angles and lines of a star. I used a red, white, and blue color palette to show homage to the armed forces. When the eagle head is paired with the "V" it creates a visual analogy of an eagle spreading its wings. 
This project was part of my internship at Phoenix Protective Corp.